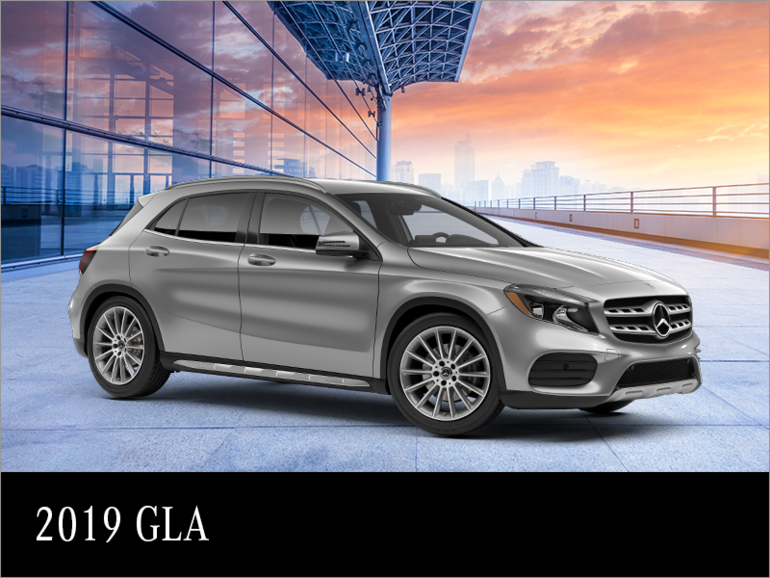 Lease the 2019 Mercedes-Benz GLA starting from 2.49% APR for up to 45 months.
Or 1.49% finance APR up to 60 months with $5000 in cash credit!
Get 3 month payments on us!
Certain conditions apply. This offer is valid until May 31st, 2019.
©2019 Mercedes-Benz Canada Inc. Lease and finance offers for the 2019 GLA (excluding AMG) available only through Mercedes-Benz Financial Services on approved credit. Lease APR of 2.49% applies up to 45 months. Finance APR of 1.49% applies up to 60 months. First, second and third month payment waivers are capped for the 2019 GLA up to a total of $400 (including taxes) for lease programs and up to a total of $600 (including taxes) for finance programs. Vehicle license, insurance, registration, and taxes are extra. Dealer may sell for less. Offers may change without notice and cannot be combined with offers. See an authorized Mercedes-Benz dealer for details or call Mercedes-Benz Customer Relations at 1-800-387-0100. Offers end May 31, 2019.